The Butterfly Guard is one of my very favorite positions these days.
Regardless of whether you're rolling with or without the gi, the Butterfly Guard keeps your opponent's weight off of you, it gives you unparalleled mobility on the bottom, and it allows you to unleash blistering combinations of some of the most powerful sweeps and reversals in all of Brazilian Jiu-Jitsu.
But I wasn't always on a friendly basis with the Butterfly Guard.  I knew that it was supposed to be an effective position and I wanted to add it to my arsenal, but it was a long and painful journey.  I really floundered at first, and I'm a little embarrassed about how long I was making rookie mistakes with this position.
In fact if I had known what I'm about to show you in this 1 minute and 41 second video then I figure it would have speeded up my progression with this position by at least one full year.
It's simple stuff, but it works. Check it out:
Here's a Guard Sweeping Resources for You!
The video above was a very short excerpt from the 'Guard Sweeps Module' within the free Grapplearts BJJ Master App.
This module covers 32 different techniques (as well as advanced tricks, tweaks and details) from the most powerful guard positions so that you can start sweeping even your toughest opponents all over the mat.
And at just $3.99 it's a complete steal.  So download the Master App for free and then preview the Guard Sweeps module (and the other free content) within it!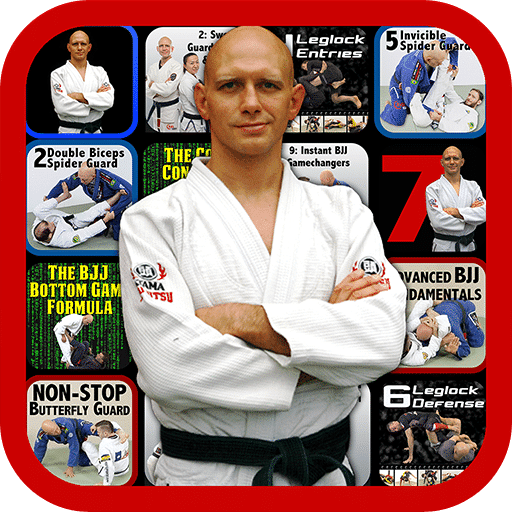 Click Below to Download the 'Grapplearts BJJ Master App' For Free
Comments ( )