The days of learning from just one instructor if you're a serious martial artist or MMA competitor are over.
Nowadays you need at least four different coaches…
A jiu-jitsu coach
A striking coach
A wrestling coach
A conditioning coach
I go into more detail on this topic, including for whom this applies and for whom it doesn't, in the following video and audio podcast episode of my show, The Strenuous Life Podcast.
Here's the video:
And if you prefer the audio you can listen to it to using the podcast player that you already have on your phone!
For example, if you have an iPhone then it's the purple app with the antenna-like thing in it; just click the Apple Podcasts link below to go to the right place and hit 'subscribe'.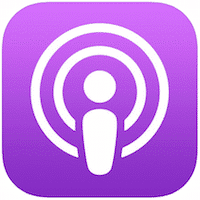 Here are the links to find the podcast on various players – today's tip is episode 246…
Or you can just stream the audio for today's episode in the player below
More Stephan Kesting on Social Media
If you're not sick of me yet then here are some of my social media links…
And, most importantly, good luck with your training!
Stephan
Comments ( )